Karin Miller has fond memories of spending time with her grandma and adding a little cinnamon sugar mixture to various treats. It's an imprint that stuck with her as she grew up, and it nurtured into an entrepreneurial opportunity.
"I found that I would make this and use it in my own kitchen," she said. "I would joke with my family that I was going to 'bottle it up' and sell it someday, and one day it dawned on me that if I did some work and put my heart into it, I could actually bring this product to market."
So she did.
Nordic Cinnamon Sprinkle is a sprinkled blend of sugar, cinnamon and the sweet taste of vanilla all rolled into one. It adds delicious taste to treats around the house including apple pie, banana bread, cinnamon rolls, yogurt, ice cream, lefse, oatmeal, pancakes and lattes. Miller branded it with an ode to her Norwegian and Swedish heritage, and she's excited to bring her product to Holidazzle.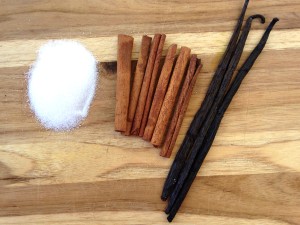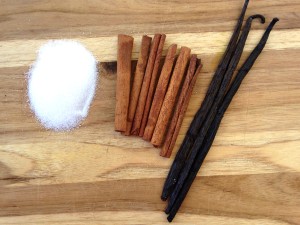 It's a family affair for Miller, who launched the product thanks to help from her husband, two daughters and a family friends with a graphic design background. Sounds like the perfect fit for the Holidazzle atmosphere.
This is a way for her to share her family's work with yours. And it's a way for her to share the importance of speaking with relatives about your own family's history to ensure you're able to pass special memories and traditions on.
"I would encourage people to talk to their parents now about their relatives that their parents knew and spent time with," Miller said. "Bringing this product to market brings back some of the memories of my grandparents, aunts and uncles back to my mind, and it makes me feel closer to them."
At Holidazzle, you'll be able to see it first-hand and learn about what makes Nordic Cinnamon Sprinkle a great addition to a tasty treat back home.
Join us at Holidazzle

Friday, November 27 – Sunday, December 20

Thursdays through Sundays

Thursdays & Fridays: 5 pm – 9 pm

Saturdays & Sundays: 11 am – 9 pm
Miller said it's not her grandma's exact recipe—her grandma didn't have an exact science for making her mixture. Miller added vanilla for flavor and provided her own touch. But the sentiment, and the results, are the same.
Her favorite is adding it to vanilla ice cream, but really the part of how it's used is up to you.
You can take it with you and enjoy during the holidays with your own family.
"Holidays usually mean special time, and I try not to get too wrapped up in the craziness—but of course it sneaks up on us," Miller said. "I enjoy gift giving and sharing family traditions with my daughters and their cousins."
And bringing it full circle at Holidazzle is a special way to enjoy this holiday season, she said.
"I love the idea of the Holidazzle Market," Miller said. "I think people find a calm in their hearts when they talk about their heritage and traditions, and if people can stroll around Loring Park and see some of these products, food, drinks and enjoy an evening with friends and family, then that will be a success. At the end of the day, that is all we want—to be with people we love doing fun things."