At Food Building, Minnesotan means Minnesotan. Period.
That's why they've made sure their products, like Red Table Meat Co. and The Lone Grazer Creamery, reflect that philosophy. Red Table Meat Co. is from Minnesota-raised pigs, and The Lone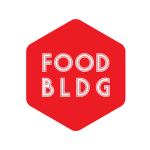 Grazer Creamery cheeses are from Minnesota grass-fed cows.
"The fresh taste of sustainable local food with personality is important," said founder Kieran Folliard. "With names like Pork Queen from Red Table and Northeazy from The Lone Grazer, you will want to savor local, urban and Holidazzle-endorsed."
That's one reason why Food Building featuring Red Table Meat Co. and The Lone Grazer Creamery were a perfect fit to bring into the Holidazzle mix. Food Building will be on site December 10-13 in Loring Park, and they'll be offering their Minnesota-grown products at this Minneapolis holiday tradition.
You can stop by Thursday and Friday from 5 pm-9 pm and on Saturday and Sunday from 11 am-9 pm.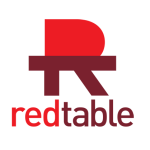 Food Building's background is based out of necessity, curiosity and partnership. Folliard—founder of Kieran's Irish Pub, The Local, The Liffey, The Cooper and 2 Gingers Irish Whiskey—was looking for a place to create USDA certified salumi, which is salami and whole-meat products from pigs. They found a location in Northeast Minneapolis that had enough space to suggest that perhaps other passionate, talented makers would like to build their craft food from Minnesota ingredients.
Food Building was born.
Now, they're excited to take part in Holidazzle's festivities. The annual Minneapolis holiday tradition is something that is incredibly Minnesotan—and that pairs well with Food Building's creations.
The group is excited to load their meat and cheese onto the sleigh and ride down to Loring Park from their location in Northeast on 14th and Marshall and enjoy the season with you and yours.
Folliard said the best part of the holiday season is partaking—and being able to enjoy Red Table Meat Co. meat and The Lone Grazer Creamery cheese is a great way to do that.
Now, you can enjoy it at Holidazzle. What Folliard wants people to know about the Food Building's products is transparency.
"Like our masked cow on The Lone Grazer Creamery's cheese label, we unmask how our food is made by inviting anyone to visit the Food Building as you would a distillery," Folliard said. "Peer through the window as the maker  and his crew make fresh, local products just days from reaching the places we buy our food (grocery stores, coops and cheese shops across the metro."