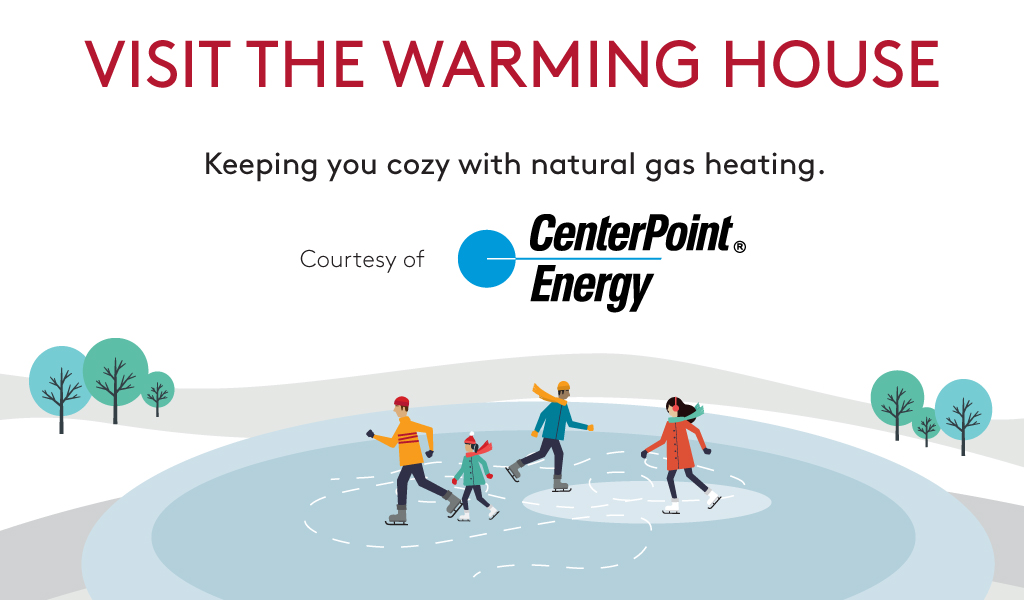 For nearly 150 years, CenterPoint Energy has served as a trusted energy partner delivering the warmth of natural gas to more than 860,000 customers in Minnesota. Even on the coldest winter days, Minnesotans can count on the utility to help keep them safe and warm.
For the fifth straight year, CenterPoint Energy is also supplying heat for key locations at Holidazzle.  Throughout this year's celebration, CenterPoint Energy will be on hand to keep you cozy in the Mpls WinterSkate's Warming House, the Fulton Beer Garden and the Mpls Craft Market tent.
"CenterPoint Energy is excited about this opportunity to once again contribute to a special winter wonderland and a memorable experience for Holidazzle visitors," said Brad Tutunjian, CenterPoint Energy Vice President, Minnesota Region.
This year's Holidazzle is located in Loring Park and runs Thursdays through Sundays from Friday, November 29, through Sunday, December 22. It will be open on Thursdays from 5 pm-9 pm, Fridays from 5 pm-10 pm, Saturdays from 11 am-10 pm and Sundays from 11 am-9 pm.
Whether you're taking a break from your time on the ice rink, enjoying refreshments at the Fulton Beer Garden or shopping for holiday gifts in the Craft Market, CenterPoint Energy will make sure the heat is on so you can stay warm as you enjoy your Holidazzle experience.
"CenterPoint Energy is excited to be part of the holiday fun at Holidazzle," said Tutunjian. "It reflects our ongoing commitment to support and promote the quality of life in the communities we serve. CenterPoint Energy looks forward to helping visitors feel the warmth of the holiday spirit at this year's Holidazzle."