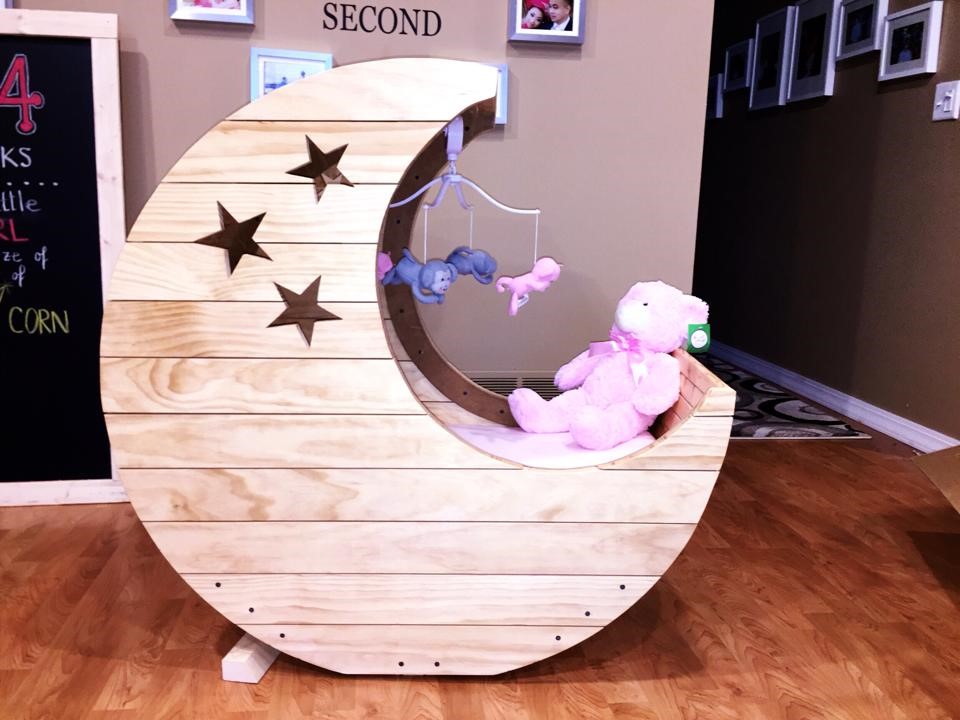 Chinh T Mai and his wife Katie, co-owners of KCM Woodworks, put their hearts and souls into making their handcrafted items.
?We make each piece to be as unique as possible,? Chinh said.
About two years ago, Chinh started to make his daughter a moon shaped cradle and quickly developed a passion for working with wood. Not long after, Katie had an idea and began making unique custom signs. With the power of social media, Katie sold her first sign instantly on Facebook. Several months later, they started making all sorts of beautiful products and decided to go forward with a business venture.
Each day during Holidazzle, you will find rustic home d?cor, wooden signs, half-moon shaped baby cradles, cedar lighthouses, walnut tea light candle holders, coffee mug/wine glass holders and bamboo 3D pop up cards at KCM Woodworks.
Holidazzle?s full calendar run is Thursdays through Sundays from Friday, November 23 through Sunday, December 23. It is open Thursdays from 5-9 pm, Fridays from 5-10 pm, Saturdays from 11 am-10 pm and Sundays from 11 am-7 pm.
It is KCM Woodworks? first year being a part of Holidazzle. They are extremely excited to meet new people and engage in conversation with customers.
Holidazzle, to Chinh, is a beautifully-decorated place that easily puts anyone into the holiday spirit. They are also excited about the potential opportunity to grow their business.
?This is a whole new learning opportunity for us,? Chinh said. ?The entire thought of it makes us extremely nervous yet very excited at the same time.?
From the quality of their work, Chinh said most people assume they have been in business for years. When in reality, they just started out earlier this year.
?I believe it is the passion we put into our work that makes it what it is,? he said. ?The thought of our products being hung or decorating people?s homes warm our hearts.?