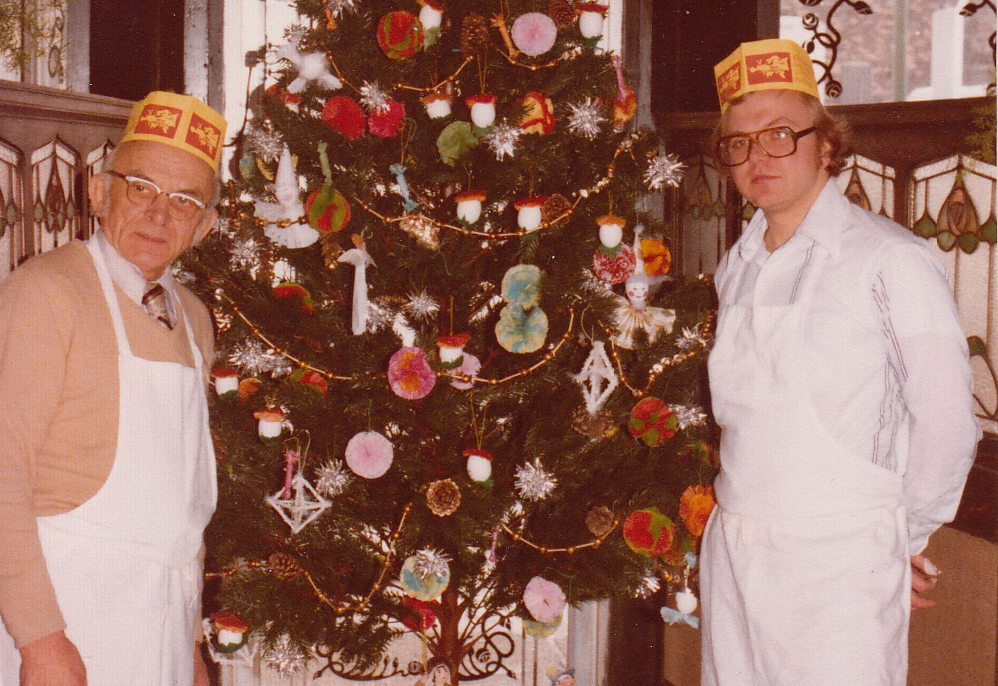 Kramarczuk's has a long history in Minneapolis. A staple of Northeast, the family-owned sausage company got its start in the late 1940s and has become an iconic stop for those who live, work or visit here in the downtown area.
So iconic in fact, that general manager Nick Kramarczuk said a lot of people visit the city just to stop by and see this well-known establishment.
With history and tradition mixed in with being a must-see destination, it only seems natural that Kramarczuk's would team with Holidazzle to provide holiday season enjoyment for those coming to spend some time here in Minneapolis. Kramarczuk's will once again be on-hand at Holidazzle selling their famous sausages in the heart of Loring Park.
Holidazzle is the only place you can get Kramarczuk's special Holidazzle sausage, which features wild rice and cranberries. They'll also sell other brats and hot dogs on site. Stop by Thursdays through Sundays from Friday, November 29 through Sunday, December 22. Holidazzle is open 5-9 pm on Thursdays, 5-10 pm on Fridays, 11 am-10 pm on Saturdays and 11 am-7 pm on Sundays.
"The Holidazzle tradition goes way back," Kramarczuk said. "A lot of people have grown up coming to downtown Minneapolis to celebrate the holiday season. We are excited to be part of a new take on an old tradition."
As Minnesotans with European heritage, the Kramarczuk family can certainly appreciate the type of entertainment and activity that will be part of this year's Holidazzle at Loring Park. Kramarczuk said he and his family embrace the idea of an outdoor holiday market destination, equipped with the sights, sounds and tastes of the season.
This year's Holidazzle will have that feeling, but with a twist. It is a destination that will focus on locally-owned organizations coming together to help the community celebrate the holiday season. There will be prepared and packaged food, beverages and merchandise on site, but they will have a distinctly Minnesota and Midwestern feel. Holidazzle is as Minnesotan as a long winter, and the people who are part of this year's festivities will be very well acquainted with what it means to be a Minnesotan.
Kramarczuk said he and his family put a huge importance on Minneapolis-based traditions given their long history as a staple of Northeast.
"We are all about traditions here at Kramarczuk's, whether it involves our cultural heritage, Minnesotan heritage or Minneapolis heritage," Kramarczuk said.
It's an important time for Kramarczuk's. Like other retailers, the holiday season is an important time for them and for their business. What separates them, Kramarczuk said, is the importance they put on their relationships with the people who come through their doors.
The same can be said for their connection to Holidazzle.
"We have customers who have been shopping here for six generations," Kramarczuk said. "They have become part of our family. When we see them during the holiday rush, we get a chance to catch up, and it's like a mini-reunion."
That's the type of family-run business and philosophy you can expect when you try your Kramarczuk's sausage this holiday season.
"Expect a delicious traditional sausage made right across the river by local craftsmen using old-world techniques," Kramarczuk said. "And it will be served with a smile."