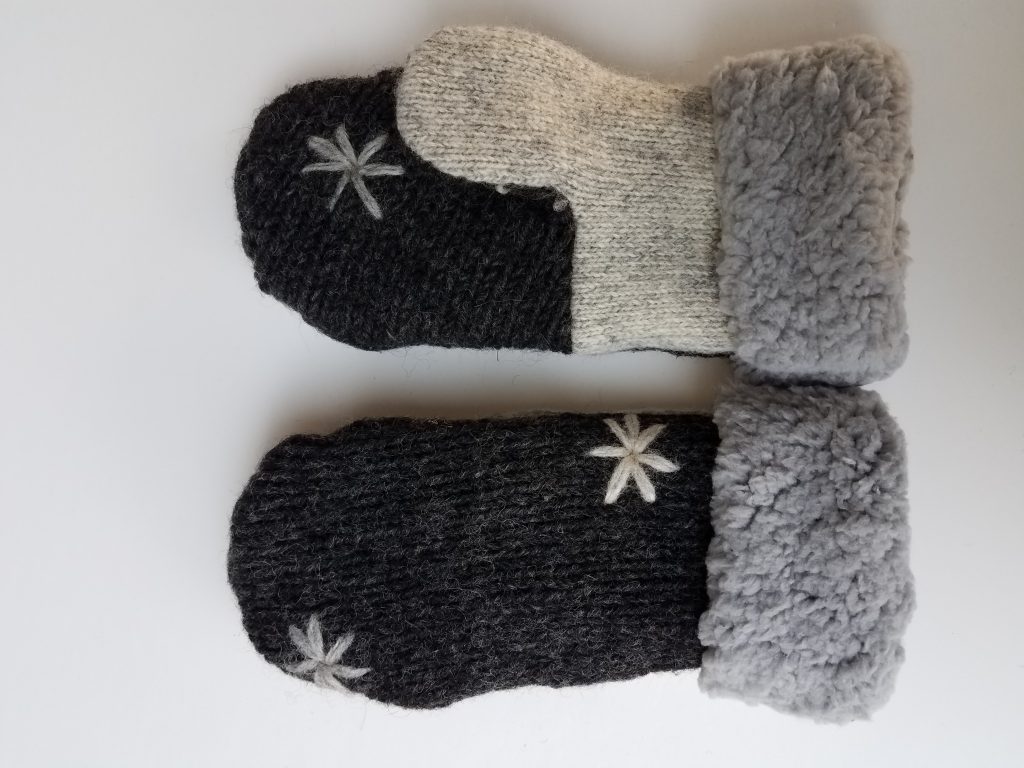 Nicole Brecht has a keen eye for dazzling up winter clothing—hand-crafting something into a style others will love.
She's always got her eye out for opportunities to create something fun and unique. Gaining inspiration from fairs and craft sites, she's built a business out of adding her own touch to a new product.
"I love the process of finding [something] old and reclaiming it into a new product that others will enjoy," Nicole said.
Over the past 10 years, Nicole has put her creativity to work in the form of her Simple-Trends business. She started making products for herself and for friends, and it blossomed into others asking if she would make items to sell.
From there, Simple-Trends took off.
This holiday season, you can find her at Holidazzle each Thursday through Sunday from November 29 through December 22. Holidazzle is open in Loring Park on Thursdays from 5-9 pm, Fridays from 5-10 pm, Saturdays from 11 am-10 pm and Sundays from 11 am-7 pm.
Simple-Trends will be selling hand-crafted recycled wool sweater mittens, children's fleece mittens (many with reversible sequins), scarves, headbands, and dog collars for all seasons and themes.
You'll quickly get a sense for how she puts her own stylish spin on the products she makes.
"I enjoy what I do. All the products are hand-crafted," Nicole said. "Each pair of recycled wool mittens is hand-crafted from the purchase of materials from all over the country, to the special cut that accentuates the design on the mitten, to the hand-sewing the puts it all together."
For Nicole, Holidazzle represents an opportunity to celebrate the holiday season with friends—new and old—and share with others the products she so greatly enjoys making.
She is excited to meet new people at Holidazzle and share her gift of design and style with gatherings of friends and family this holiday season.
"I hope they leave with warm hearts and even warmer hands," Nicole said, "with a new pair of mittens!"