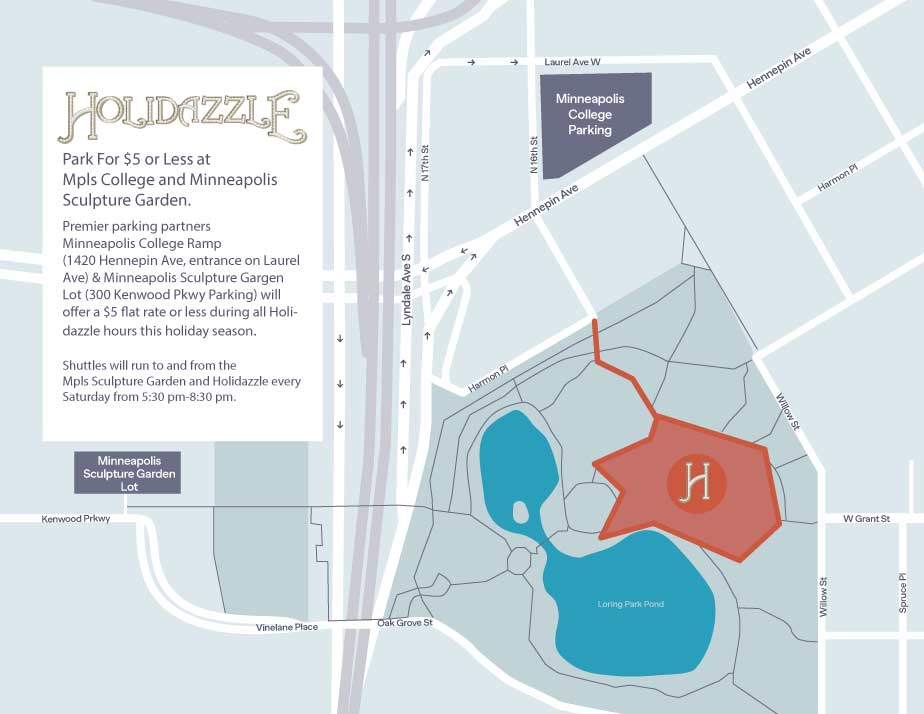 Park For $5 Or Less At Mpls College
Minneapolis College is the premier parking partner at Holidazzle. Park at their ramp (1420 Hennepin Avenue, entrance on Laurel Avenue). Minneapolis College will offer a $5 flat rate or less during all Holidazzle hours this holiday season.
***
Park For $5 Or Less At Mpls Sculpture Garden
Mpls Scuplture Garden (300 Kenwood Parkway) is offering $5 or less flat rate parking during all Holidazzle hours. Use the parking lot next to the Mpls Sculpture Garden off Kenwood Parkway. A shuttle will run to and from the Mpls Sculpture Garden and Holidazzle on Saturdays from 5:30 pm-8:30 pm.
***
Directions To Holidazzle
Click the dropdown "+" below for full directions