Quick Tips For Arriving At Holidazzle:
Parking (Click Each Below For $5 Or Less)
Minneapolis College (1420 Hennepin Avenue) | **$5 parking flat rate during all Holidazzle hours**
IDS Center Parking Garage (80 S. 8th St | Entrance between 7th & 8th)
Parade Park (400 Kenwood Parkway)
Church Lot (228 S. 12th Street)
Walker Art Center (1750 Hennepin Ave)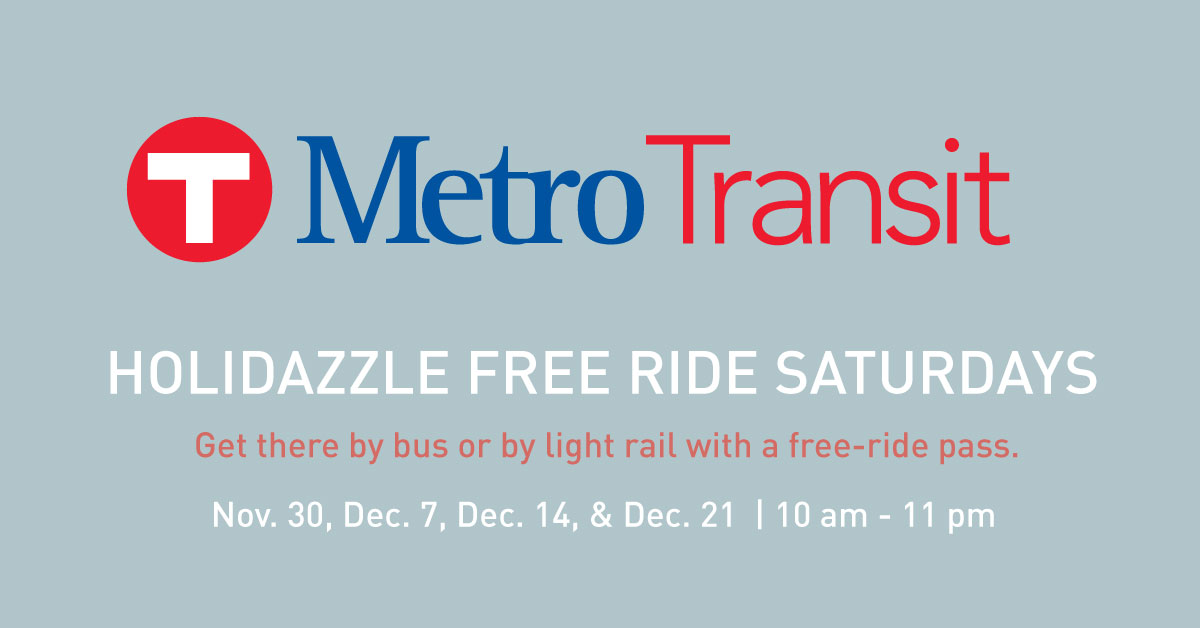 Click the date you are planning to attend below to take a short survey and download your pass. Passes can be printed or shown digitally on your smartphone.
***
Get to Holidazzle with Uber or Lyft: Plan your trip to Holidazzle using Uber or Lyft. Get picked up or dropped off at the corner of Willow and Yale, located on the northern edge of Loring Park (see drop-off location on map below).
For information regarding disability parking options, please email holidazzle@mplsdowntown.com
Interstate 35W construction:
Remember that Interstate 35W is under construction from Hwy 62 to downtown Minneapolis. As you plan your trip, be sure to stay up to date with news and information at the Minnesota Department of Transportation 35W@94 webpage. A recommended alternate route is to take Hwy 62 Westbound to Hwy 100 Northbound to Interstate 394 Eastbound into downtown Minneapolis.
***
Directions To Holidazzle
Click the dropdown "+" below for full directions